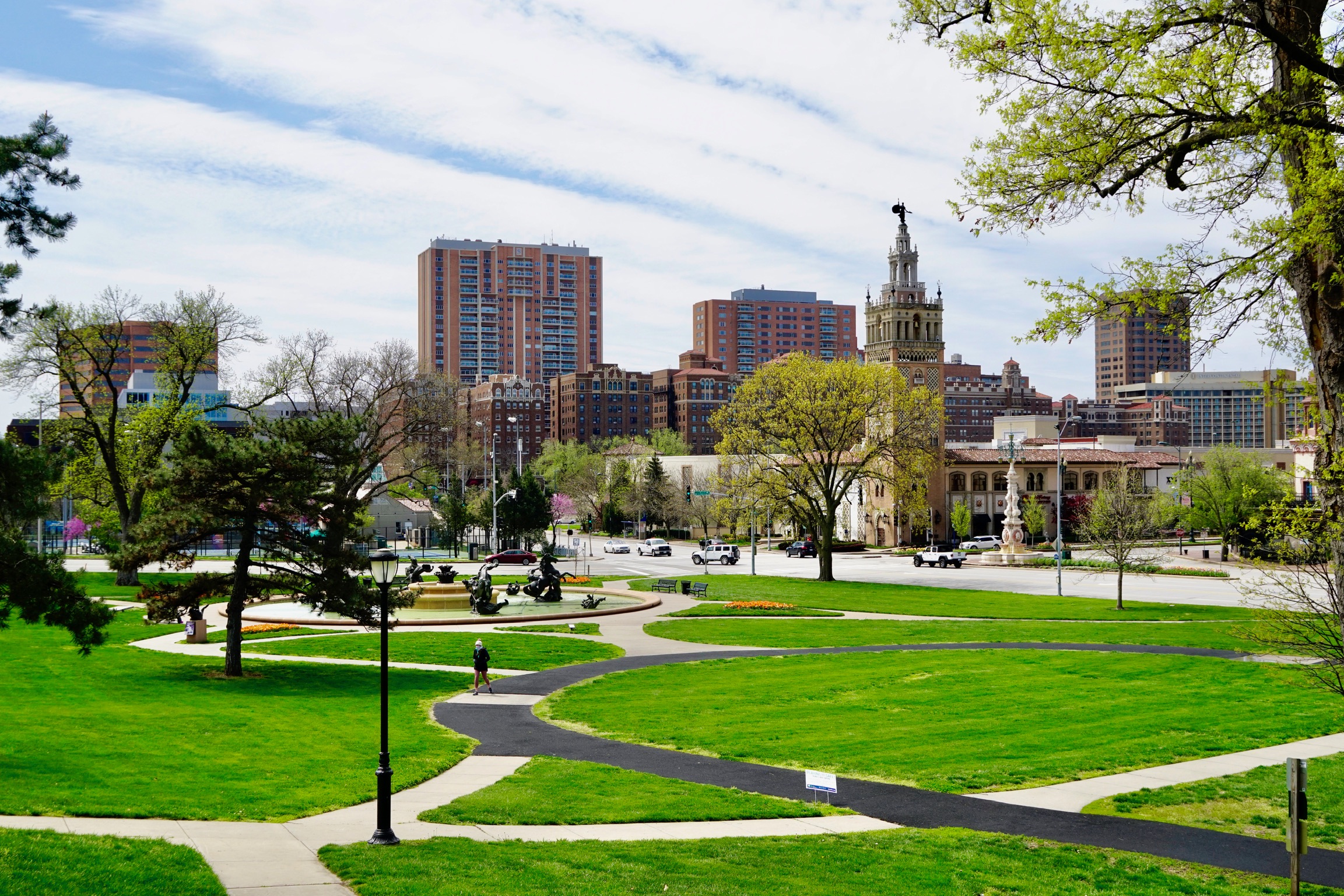 This post is one in a series from my "Armchair Tour of Kansas City". For context you may click on this link to be redirected to the series Introduction: "Armchair Tour Intro"
The Country Club District
We live in the heart of the Country Club District which is the largest contiguous planned community built by a single developer in the United States. The creation of J. C. Nichols, between 1906 and 1950, the District includes quaint shops, parks, and residential areas. It is believed that there are over 60,000 residents living in the District.
A controversial aspect of the Nichols' plan was the use of restrictive covenants that among other things prohibited the ownership of properties within the District by African Americans. Such covenants were rendered unenforceable by the United States Supreme Court in its 1948 decision in the case of Shelley vs. Kraemer. The 1968 Fair Housing Act further codified the prohibition. Nevertheless, the Covenants still appear historically in the chains of title, ours included.
Within a mile of our home to the east and south are the Brookside and Crestwood shops.
To the north is the Country Club Plaza.
Whereas Brookside and Crestwood are "quaint", the 15 block Plaza is decidedly upscale and international both in its shops and dining.
It was built in 1922 and is considered the first shopping center in the world designed to accommodate patrons arriving by automobile. It abounds with fountains and statuary.
The architecture is a reflection upon Seville Spain. At Thanksgiving every year over 250,000 people assemble on the Plaza to celebrate the annual Christmas Lighting.
The Country Club District includes a spectrum of neighborhoods ranging from modest but beautiful homes…
…to blocks lined with breathtaking estates and mansions.
The above home, located about 5 blocks from our home, was completed in 1915. It was built for Mack B. Nelson, president of the Long-Bell Lumber Company. It contains 34 rooms, including a huge glass skylight that slides on tracks to open the interior to the sky. Robert Long founded the Long-Bell Company and will be featured in a future post.
A few blocks from us is a home with an actual nose section from a Concord SST on display in the back yard.
It was purchased by the owner at auction in London in 1990. The owner has been quoted as saying that he wants to be buried in it.
Kansas City Chiefs quarterback Patrick Mahomes lives at the other end of our block in a 1.9 million dollar home. I'm standing silent on which one it is, however, the internet appears to have it identified for the public.
Next: "A Longer Walk from Our Home"
Peace Everyone. Pete