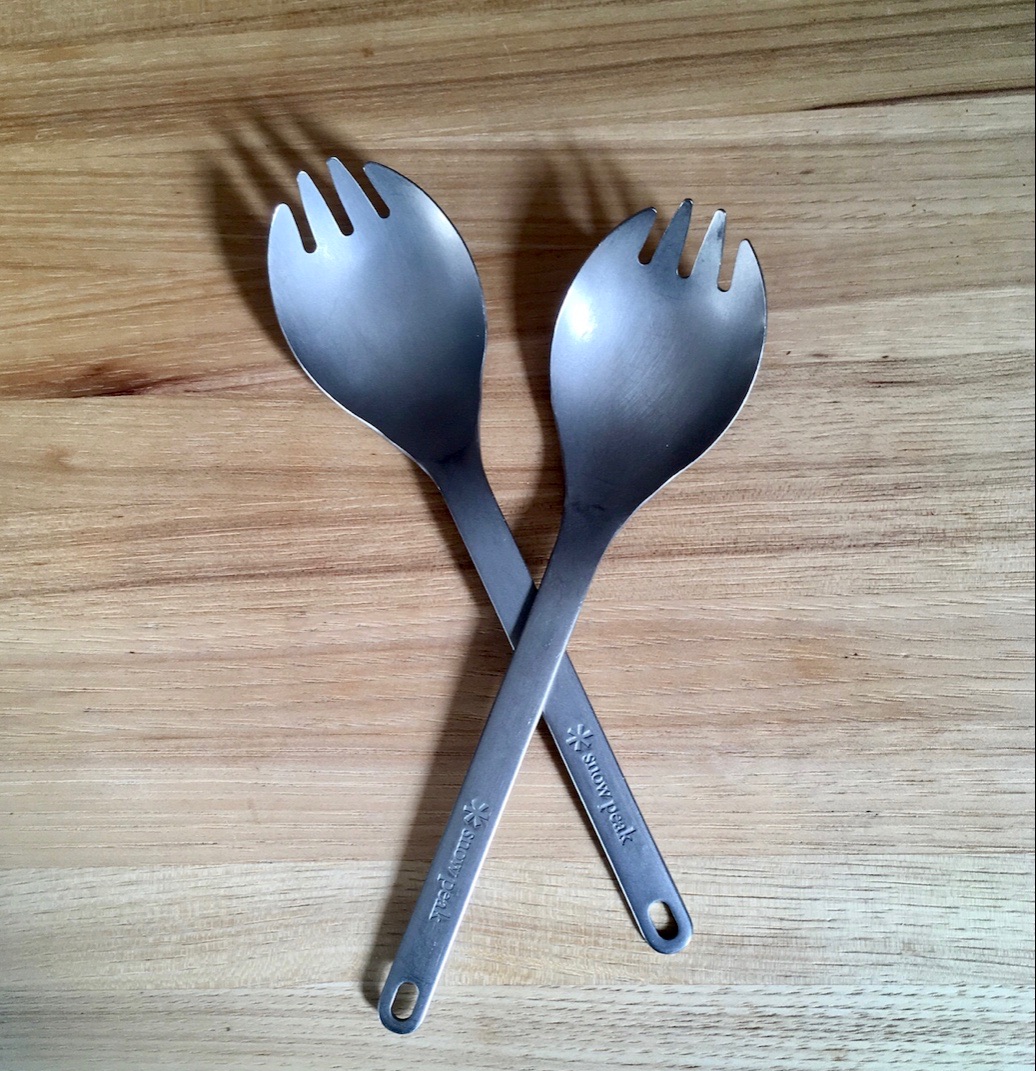 Written April 26, 2013 at Villafranca Montes de Oca, Spain.
You may read this note literally, but please feel free to imagine this as any metaphor that your heart embraces.
In the months leading to our departure for Spain my thoughts were consumed with preparations for the Camino. The questions focused upon the selection of the best shoes, the proper sleeping bag, the finest backpack, but each choice involved the acquisition of property. Juxtaposed to this "preparation" is the reality that everything that I acquire becomes a burden that I must bear.
One example occurred during a visit to Moose Jaw, a backpacking store located in Kansas City.
Madison Avenue made its fortune by not only selling to the public's needs, but by creating "needs" through marketing, and then selling those "needs" thus created.
As I wandered through Moose Jaw looking for "needs" that I was not yet aware of, I saw The Spork. It was a clever hybrid fork/spoon. Not only was the design brilliant, but it was executed in titanium! It weighed only a fifth of an ounce, virtually nothing. What a wonderful thing to have, "just in case".
I bought the Spork, included it in my kit, and I have now carried it nearly 300 kilometers. I'm still waiting for that "just in case" moment to occur.
It seemed like such a good idea back in Kansas City, but so silly today. When I weighed my pack before departure I proudly noted that my "needs" for 2 months weighed only 23 pounds. When I set out on the Camino I was astounded to find that many Peregrinos carried packs weighing 15 pounds or less. I have yet to hear anyone complain that they didn't bring enough "stuff".
It is not that my Spork weighs too much, but that my pack (and my life) is FULL of "Sporks".
Considering just the one Spork and doing a bit of math: Each step that I take on the Camino (and there are literally one million steps) involves the suspension and transport of that one-fifth ounce. In 5 steps I have moved an ounce; in 80 steps a pound. Over the course of my Camino the "ultralight Spork" has grown to become a burden weighing 12,500 pounds. My "ultralight-necessity" has turned out to be neither light nor necessary.
It is an ancient tradition on The Camino for a pilgrim to carry a stone on the journey. I have mine, brought from Kansas City. The Peregrino is called upon to deposit the stone, releasing their burden at the foot of the Cruz de Ferro ("Cross of Iron") which stands at the highest point of the Camino (elev. 4950ft – 1500m). Tradition also holds that the pilgrim recite the following prayer:
"Lord, may this stone, a symbol of my efforts on the Pilgrimage that I lay at the foot of the Savior's cross, one day weigh the balance in favor of my good deeds when the deeds of my life are judged. Let it be so, Amen."
Centuries from now archeologists may puzzle over the origin and meaning of a mound of stones found high in the mountains of Spain. They may be further confused that in the rubble there is buried a curious eating utensil, not quite fork and not quite spoon, made of titanium.
Love to all. Have Fun, Do Good, and Be Safe. Buen Camino. Pete (and Chris).