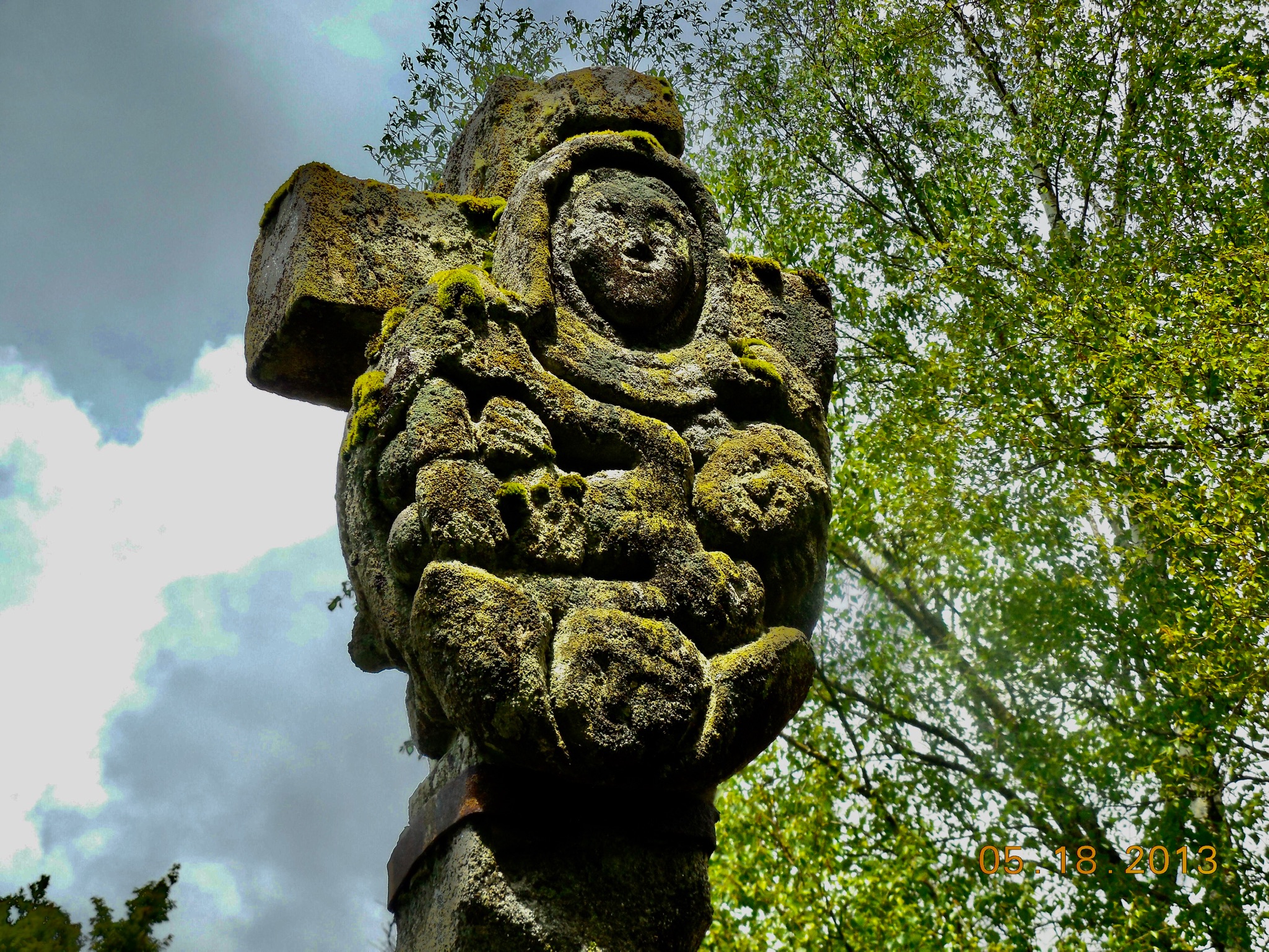 May 18, 2013. Portomarin to Eirexe
In 1958 a six year old boy sat cross-leg on the carpeted floor of his home, transfixed before a small-screen black and white console television. Haunting music played, composed by Norwegian Edvard Grieg (1843-1907), "In the Hall of the Mountain King" (from Peer Gynt Suite #1 Op. 46). The dashing American actor, Van Johnson (1916-2008) starred, dressed in medieval huntsman attire much in the fashion of Robin Hood of Locksley. Magic flute to his lips, his hypnotic melody drew thousands of rats from their hidden lairs. Down the avenues of the village of Hamelin they ran, out upon the town's wharf where the rodents mindlessly cast themselves into the harbor waters and oblivion.
You might wonder what this has to do with our departure on May 18th from Portomarin, bound 17km for Eirexe. That six year old boy was me. The image and music of that movie, so powerfully retained in my memory, was shaken into the present by the images I beheld that morning as we left Portomarin.
Peregrinos are not rats, and thankfully there was a bridge across the Belesar Reservoir, so no pilgrims were lost to its waters.
Each of us awoke that morning, responding to a call. It was not the call of a mysterious flautist, but rather it was the call of Santiago, 93km in the distance.
Our path that morning took us through lush woodlands.
We strolled down ancient stone walled lanes,
and past the occasional "horreo", elevated grain storage structures designed to discourage thieving rodents. There was no Pied Piper otherwise available for duty. This one stone horreo, likely hundreds of years old, is located in the tiny village of Toxibo. It is in a state of excellent preservation. Note the decorative (and functional) rosette along with the cross and finial at opposite ends.
We passed through a few more minuscule settlements, Ventas de Naron being notable as the site of a historic and bloody 9th Century battle between the Christians and Moors. The Christians prevailed. Around the same time that the battle was fought, the bones of Santiago were said to have been discovered and the Camino was thus born.
Further down the road a surprise "pop-up" hailstorm made for some lively moments.
Nearing our destination for the day we came upon the remarkable 17th Century stone cross, "Cruceiro de Lameiros". On one side is displayed the crucifixion of Christ and at the base a skull and crossbones.
On the opposite side the "Virgen de los Dolores" (Virgin of Sorrows) is carved and at the base on that side nails, a hammer, tongs, and a ladder are depicted, all symbols of Christ's removal from the cross.
Another stone cross, this one atop a stone wall, marks the location of an ancient pilgrim cemetery.
Christine, Kris Ashton, and I chose Pension Eirexe for our lodging that night. This well appointed private facility had a room for 4, featuring two bunkbeds and a private bathroom with shower. The room was reserved for use by pilgrims. We decided to preserve some privacy by sharing the cost of securing the empty 4th bed.
A nice dinner, some wine, welcome companionship and hot showers closed out the day for each of us. I climbed up into one of the top bunks where I lay awake staring at the ceiling.
At 12:29 a.m. I wrote the following:
"Sleep is elusive tonight. The Camino is life compressed. Deep friendships that are forged upon the path may last but a day. I share The Way with countless pilgrims. Mostly we are unaffected by one another, barely aware of those like-minded souls who are seen within the horizon of a moment. Beyond that horizon of place and time are those born to the Camino a day, a lifetime, or centuries before my first steps toward Santiago.
I am only a few days from the completion of this Journey. Past tense, which has been unconsciously creeping into conversations among Peregrinos, now becomes noticed. This is my 35th day on the Camino. The Camino carries each of us. Each step has become intensely personal, moving each pilgrim along with a few grains of sand. Grains of sand which have been moved countless times and which will again be moved by the millions of Pilgrims who follow. Over the course of a thousand years the accumulated result is a track worn deep enough that the trail creases the land, in places it is a trench that conceals those who walk within it.
A Peregrino friend, who has now returned to her home in the Netherlands, encouraged me to occasionally stop and look back to see where I have been. She explained that where you have been often looks different when viewed from where you now are. It is that way tonight. The excited optimism of earlier days is now colored by my reflections in the rear view mirror of this Journey. This is day 35 on my Camino, and year 61 of my life.
1:40 am. The Camino is life compressed."
Peace Everyone, and Buen Camino. Pete