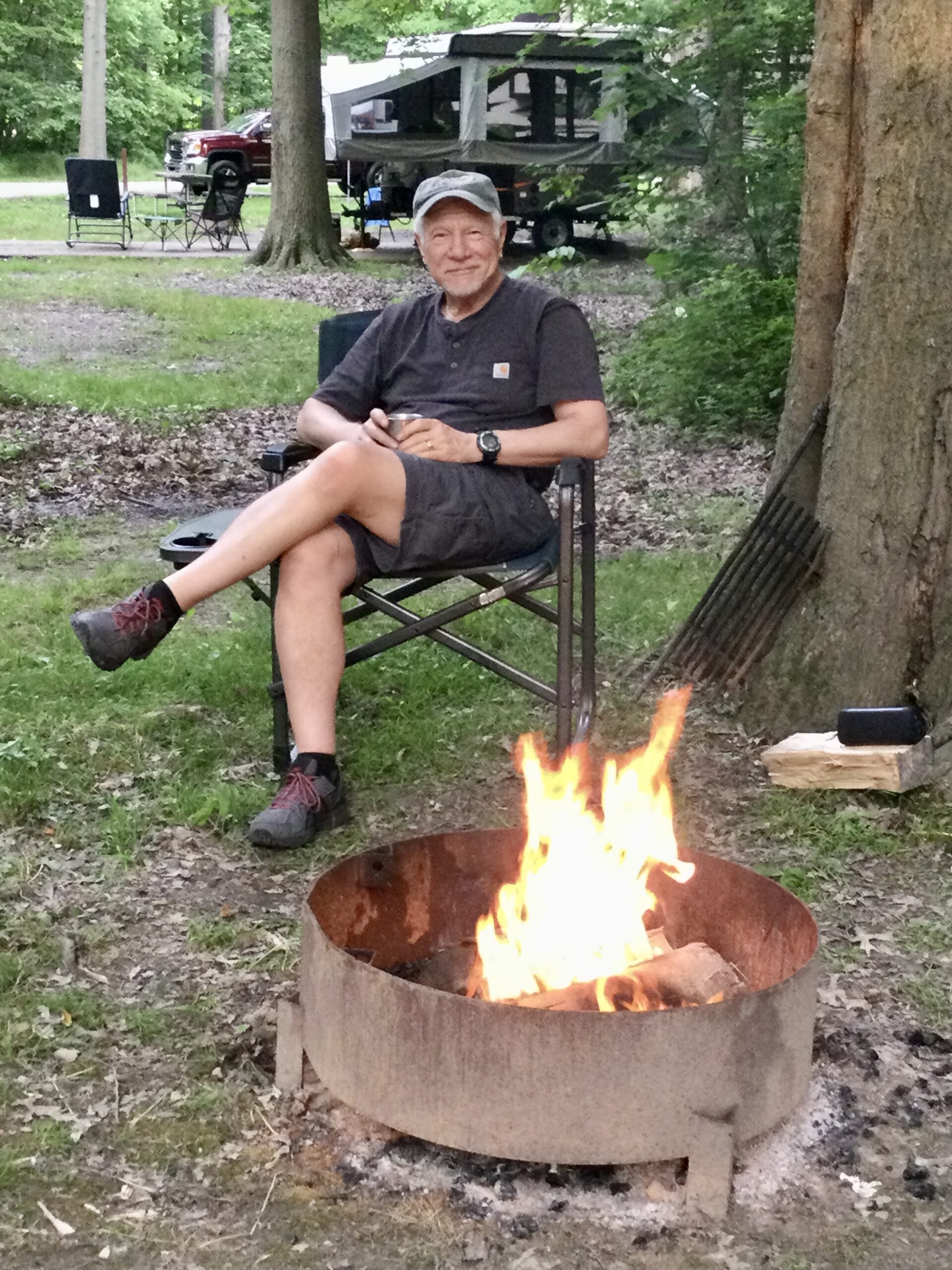 We arrived on the south shore of Lake Erie at Ohio's Geneva State Park on June 12th. Registered for two nights we are finally transitioning into "real" camping. However, not completely.
A two mile walk from the park leads to the town of Geneva on the Lake, a resort community that dates back to the mid-19th century.
The charm of that era has been replaced by a strip of arcades, ice cream shops, bars, and all things that attract families with children, motorcyclists, classic car aficionados, and old campers like us.
We have enjoyed our campsite and campfire but we have not yet broken out the camp stove. We were intrigued to read of a restaurant in Geneva On the Lake, the GOTL Brewery, which serves its entrées atop an 850° lava rock.
You are responsible for the temperature of your protein which you then cook at the table. Christine's steak and my Ahi tuna were exceptional, as was the beer. About 10 minutes into dinner Christine exclaimed, "We've been here before!" A short discussion comparing the eerie familiarity we both sensed, confirmed her observation. Apparently, there is a downside to the amount of camping we have done over the last seven years… we are beginning to forget where we have been!
For us the principal entertainment boiled down to walking the strip, taking in the sights, and finally enjoying sunset at the beach.
We have also enjoyed a nice 6 mile hike that revealed a "fairy village" laid out neatly at the foot of a large tree in the woods.
Next we head up the shore of Lake Erie, through Buffalo, and onto the south shore of Lake Ontario in the state of New York.
Peace everyone! Pete
PS. As I was seated at a picnic table near the park office, taking advantage of their WiFi to type these notes, a bicyclist rode up and addressed me. His was a heavily laden touring bike, and his first words betrayed a foreign accent. "Sig" was from Sweden. He was spending his 5 week holiday bicycling the south coast of Lake Erie, bound for Niagara Falls. He sought some guidance on securing a campsite.
As the result of our discussion, "Sig" obtained a site for the night and later joined us at our campfire. A few beers and hours of pleasant conversation are proof that it takes only kindness to shrink the world one smile at a time.