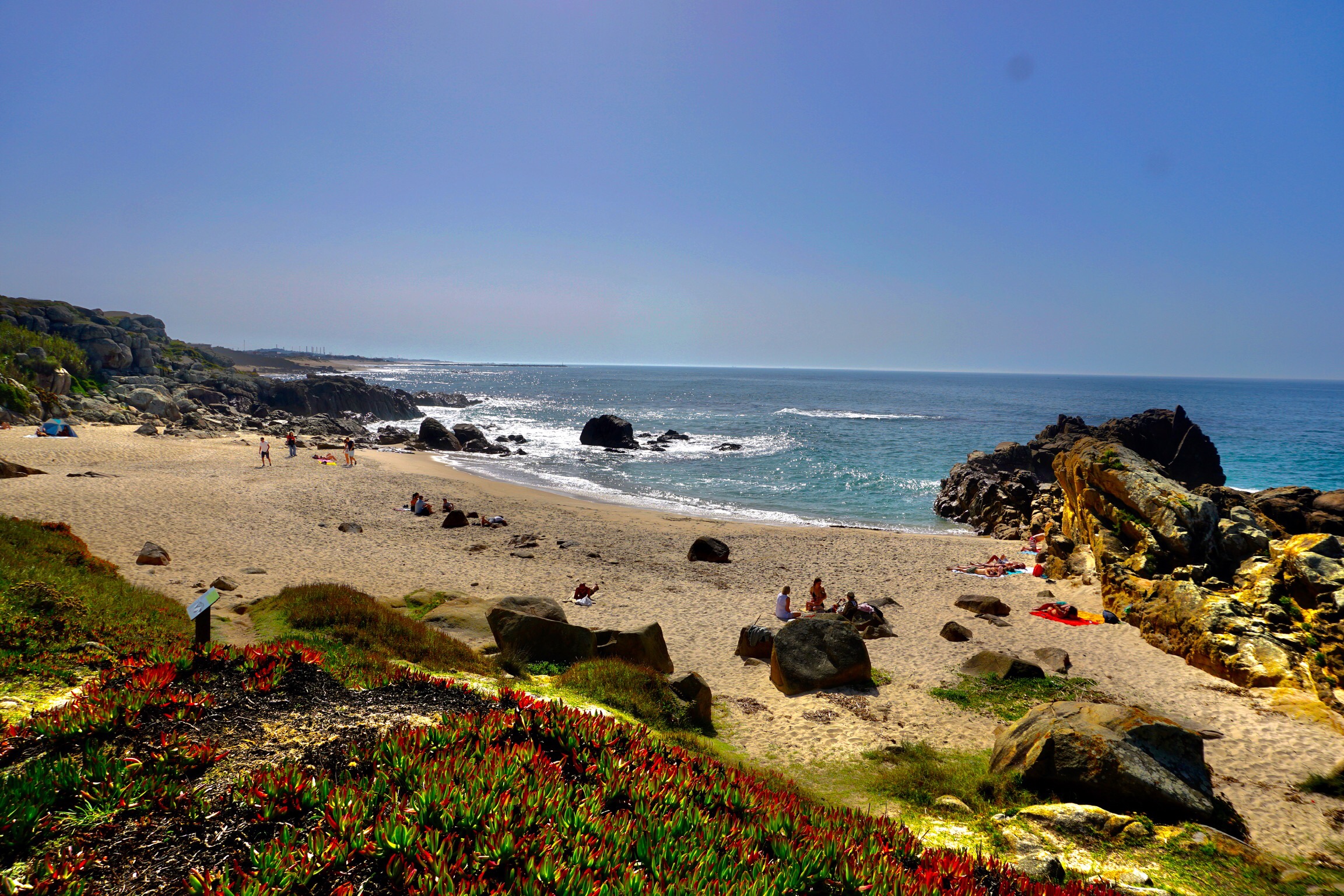 October 6, 2022. At Vila do Conde, Portugal.
Dear Christine. HAPPY BIRTHDAY!
Yesterday was the longest day, so far, on this Camino. We covered nearly 28 km, almost all of it along beachfront boardwalks. It was quite different than our Caminos in the past. Charming in its own way but no shade, many locals, and many bicycles.
In one of the towns we came up on a fish market which made for an interesting stop.
At another location along the way we saw some unusual stone tubs. These were made by the Romans over 2000 years ago to SALT and preserve codfish.
On the way we reconnected with a German gentleman who stayed at the same hostel with us the night of the fourth. Florian begin to walk with us and accompanied us to our hostel in Vila do Conde. And what a hostile this is! It's a former palace/mansion that has been thoroughly renovated and is now owned by the municipality. It is entirely dedicated to being a youth hostel (but at 70 years old I guess I'm still young enough at heart to qualify). It is palatial with all dormitory rooms separated by gender. My room sleeps eight but there are only three of us so it is quiet with a lot of room to stretch out. The lounge is incredible, there are actually three of them, and breakfast is included. The cost for a night is just under €20!
I had tried to write this last night on your actual birthday, but I kept falling asleep in the chair. I was really beat and the beer that I had with dinner just added weight to my eyelids. So I got to bed a little after 9 PM which is insanely early for me. However, I woke up at 5 AM and left the room to find a quiet place to send these words to you.
You came into my life over 48 years ago. You were young, oh so young, and so was I. I took you and our relationship for granted. It took years for me to really appreciate the qualities that define you. I think I really began looking at you with "fresh eyes" on our Camino in 2013. I wrote about it then, marveling at you as a person and us as marriage partners. I began saying that when I met you and entered the marriage lottery, I hit the jackpot. Those words apply doubly today.
I am sorry that I did not come to this epiphany earlier in our history and I am sorry for my missteps, and arrogance. Thank you for sticking with me as I continue my struggle of personal growth.
In the 48 birthdays that I have known you, this is the first one that we have not been together. Yet, sitting here in the dark and hearing in solitude the echo of my voice (I'm dictating most of these words), I feel as close to you is if I were there. Perhaps in your sleep you can feel my mental hug reaching out to you.
Today is another long day, but thankfully not 28 km. I will be thinking of you with every step of the way, as I did yesterday. As you embrace your role as grandmother today please give the grandkids and our children a hug from me and tell them I miss them.
I love you. Peter
PS. Thanks for sending me the picture of the flowers. I'm so relieved that they were delivered on time and look so pretty. Also, enjoy your class reunion this evening. I know you'll be the shining star in the room.